Hamjin Repeating Phone Case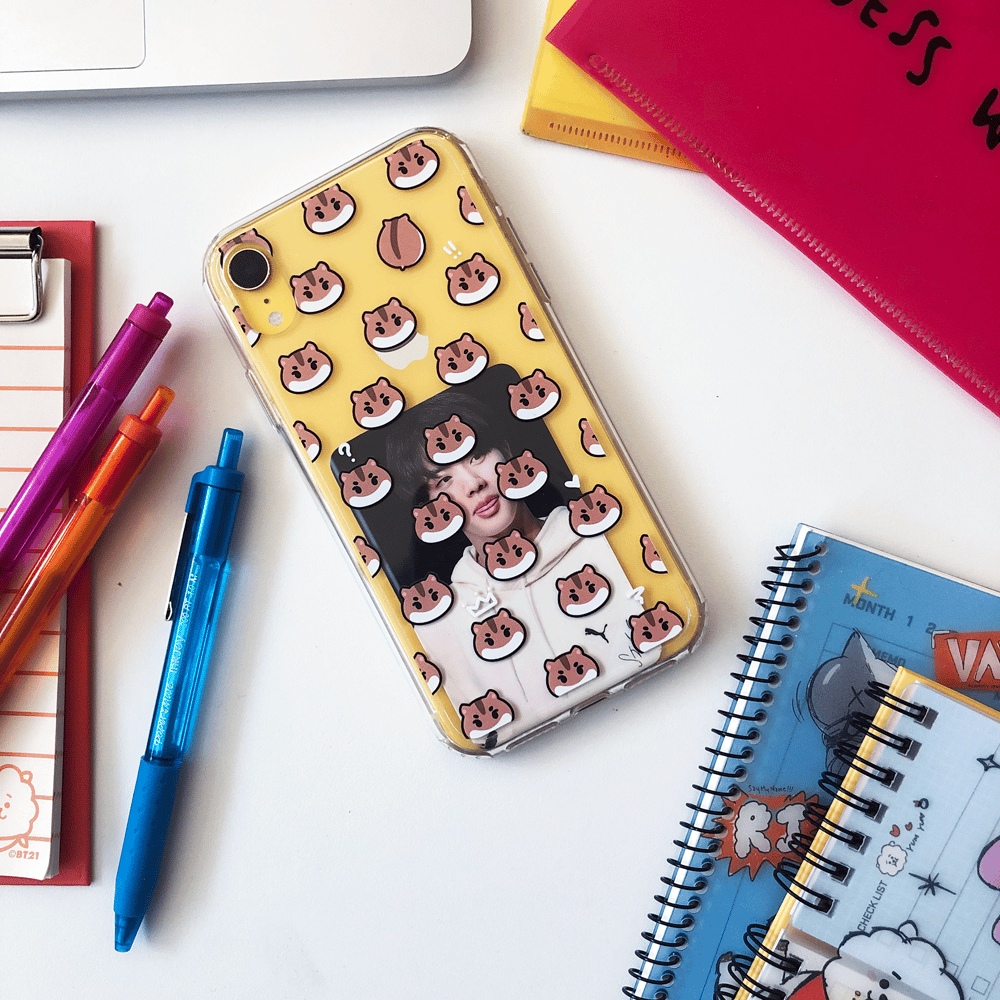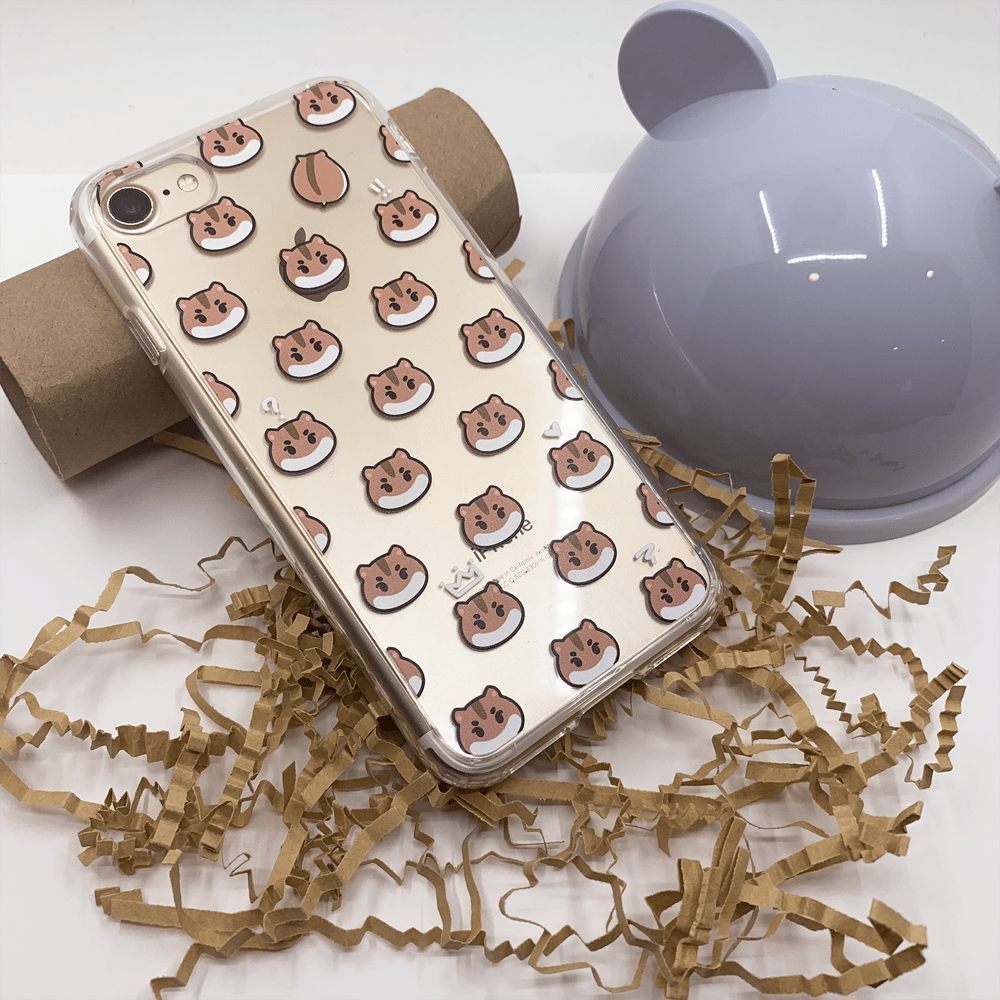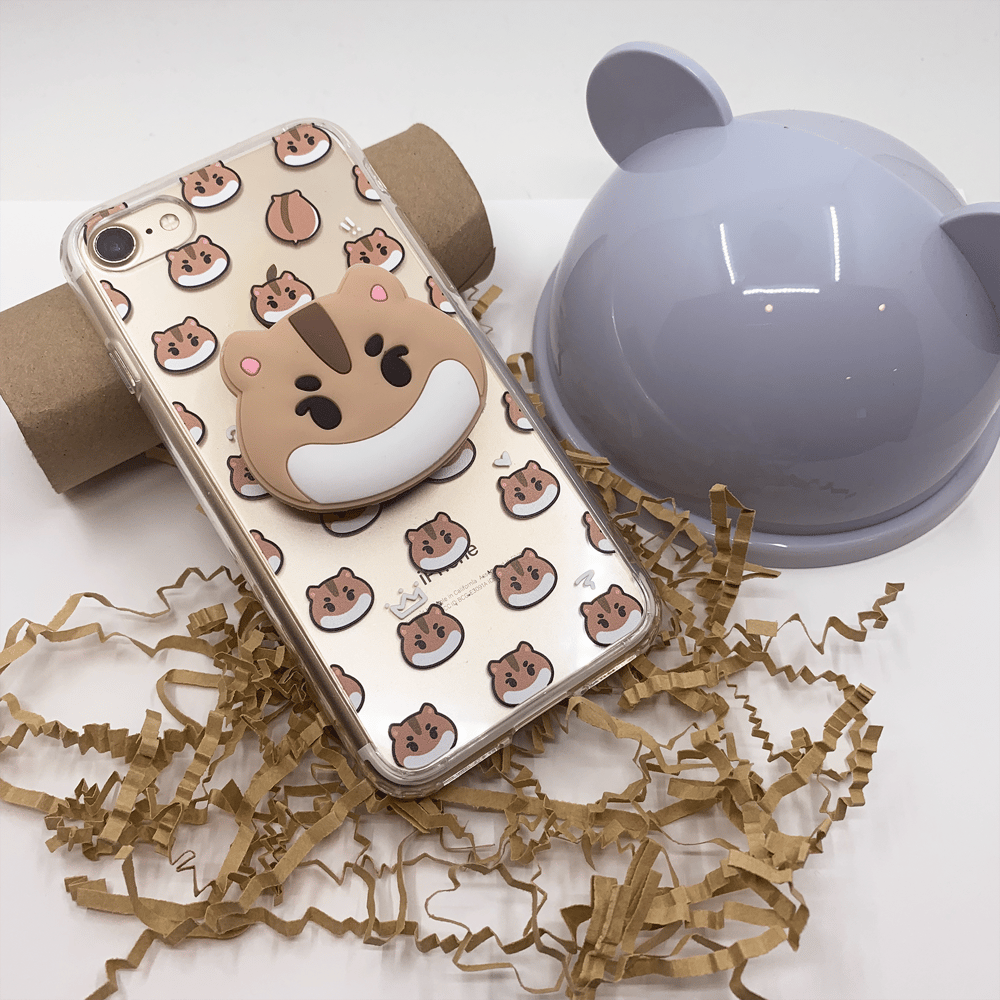 Available for both iPhone and Samsung Galaxy.
A transparent phone case, so you can still show off your photocards alongside Hamjin!
Made of a BPA free hybrid Thermoplastic Polyurethane (TPU) and Polycarbonate (PC) material with a solid, durable polycarbonate back. Compatible with phones with wireless charging. 0.5 mm raised bezel front. Graphics are UV printed onto the case with a smooth, matte finish. All switches and ports have cutouts for convenient access. Buttons are covered.
*Does not come with Hamjin Phone Pop.
**Not edible.
IMPORTANT NOTE: This product ships separately from other products.