Hamjin Manjuu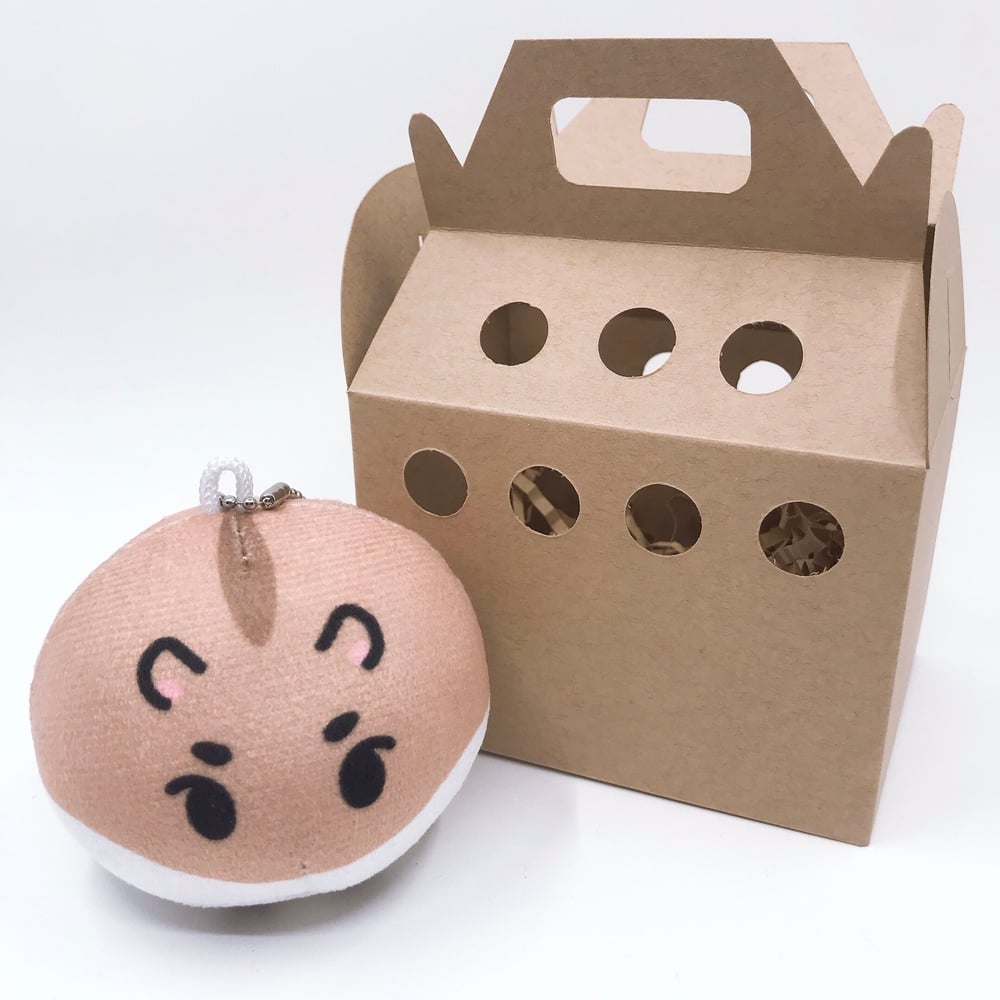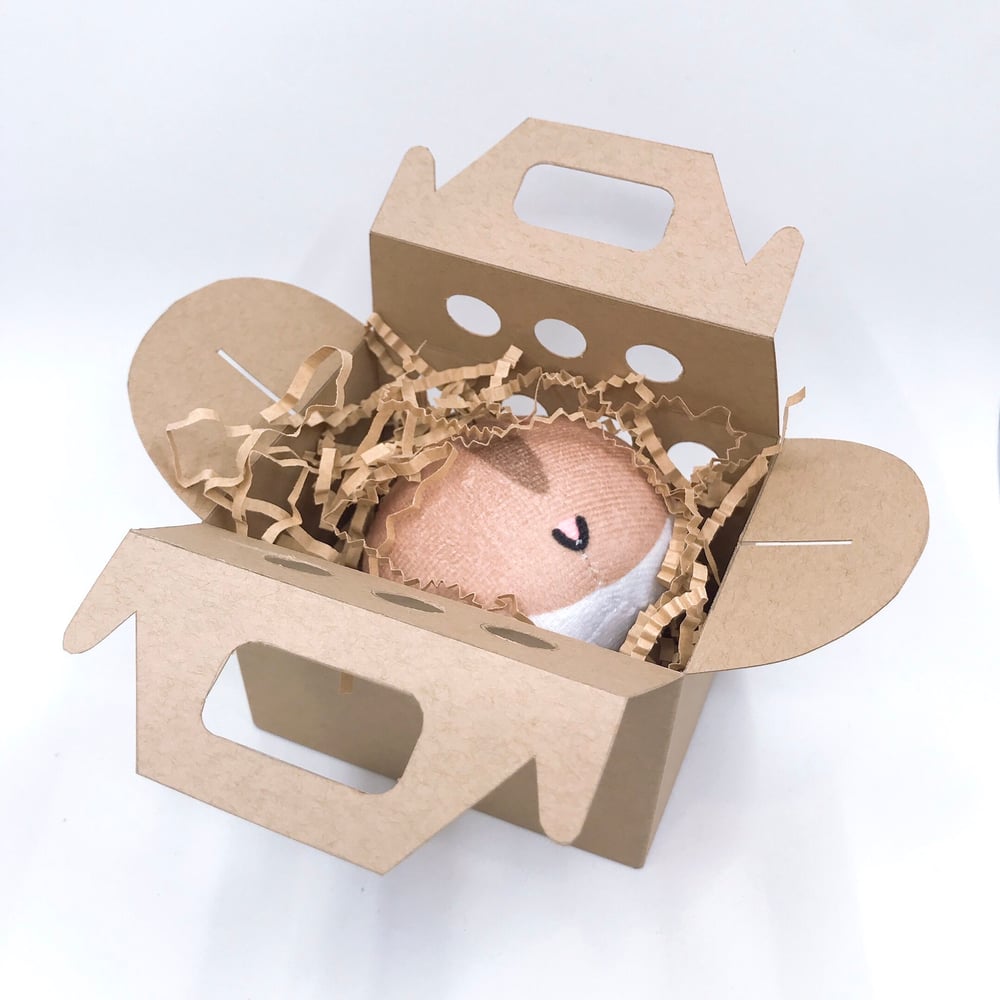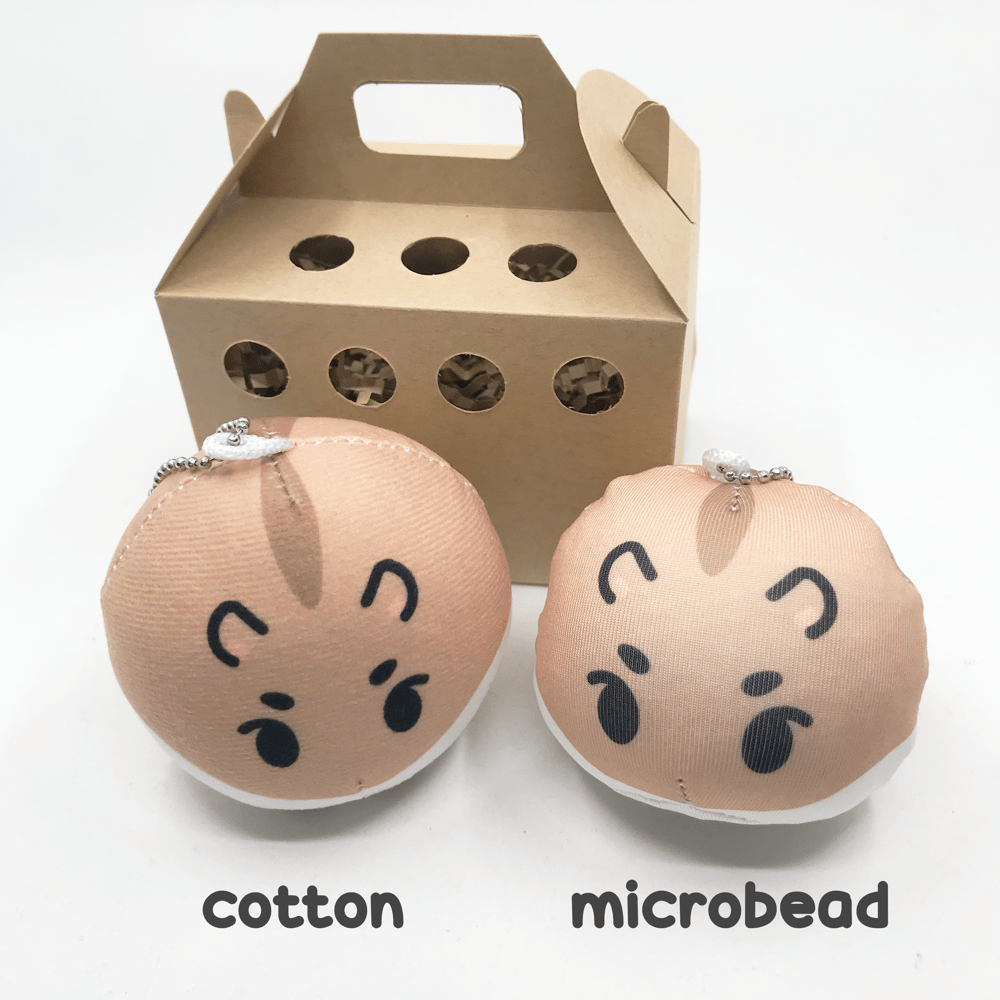 Hamjin manjuu are finally here! Each manjuu comes with a detachable ball chain to hang off your bag.
There are two types of Hamjin manjuu: cotton filled, and microbead. The microbead hamjin is a little smaller than the cotton, and has a smoother fabric. Super squishy and very fun to spank! The cotton hamjin is less squishy but has a squeaker inside, and if you squeeze him he will scream. So cute!
*Hamjin carrying cases cannot be shipped and are only available at in-person events (check my convention schedule here: https://www.cherrypugpie.com/convention-schedule).
**Hamjin is not edible.