Hamjin Lollipop Acrylic Charms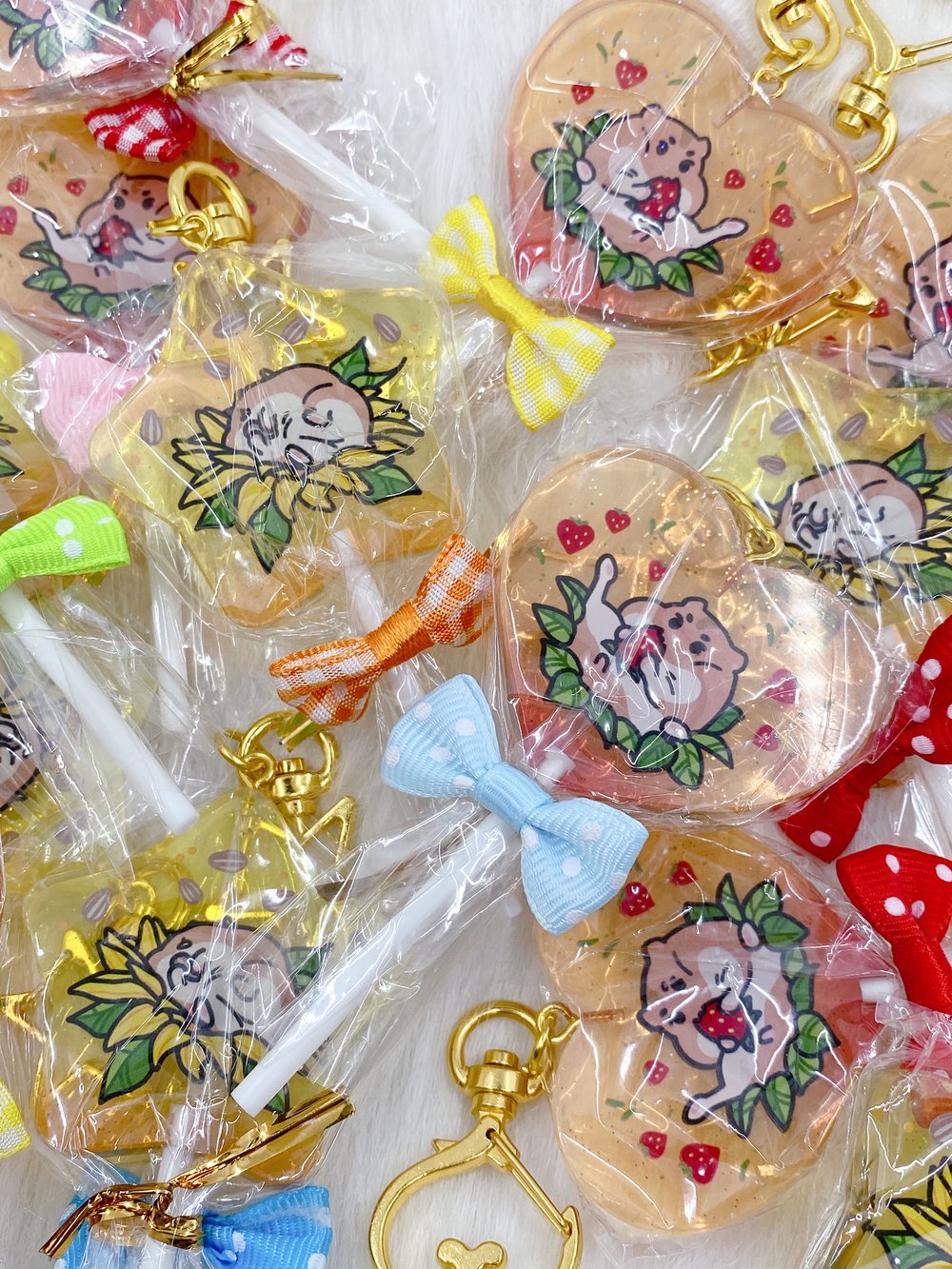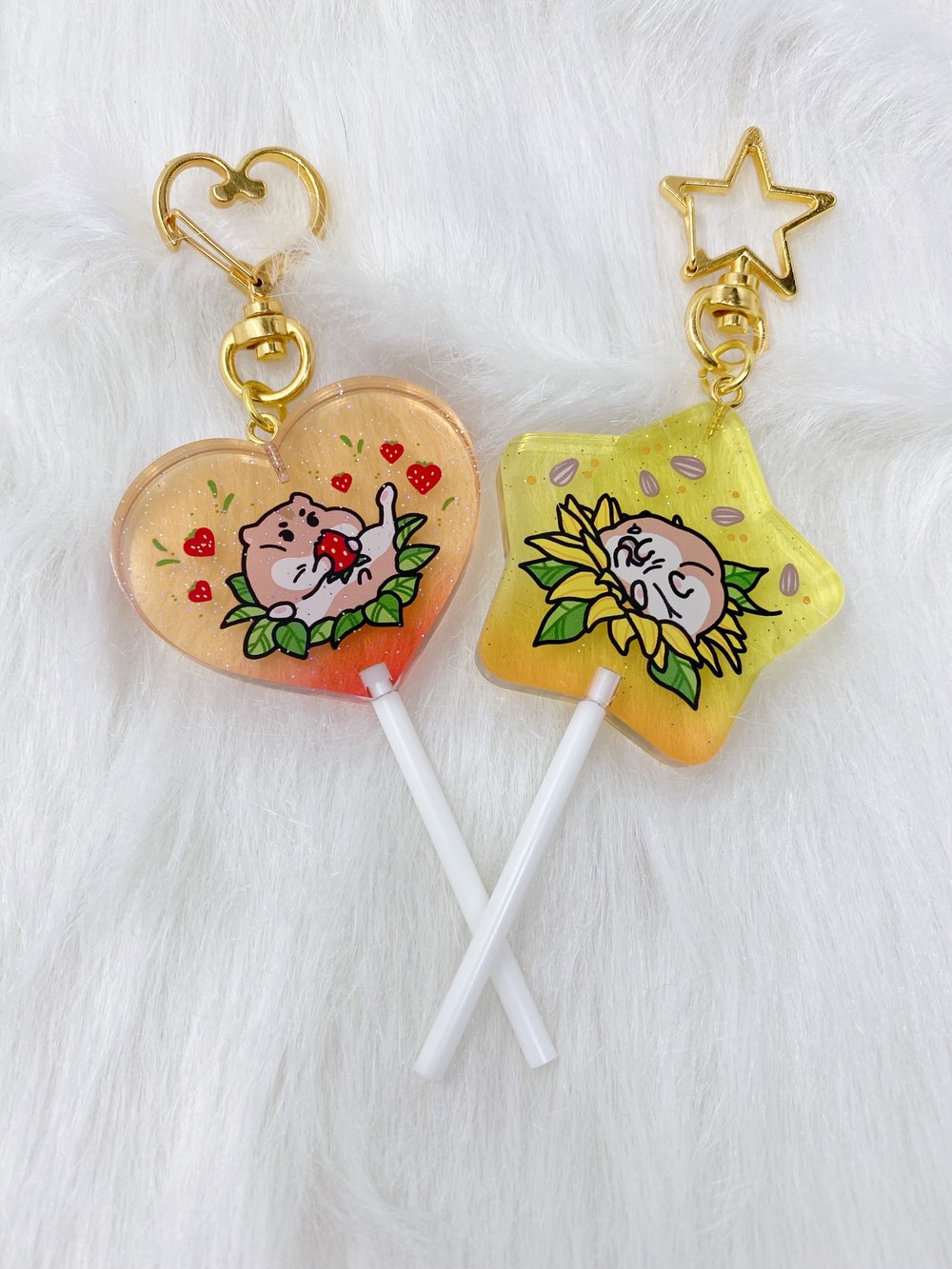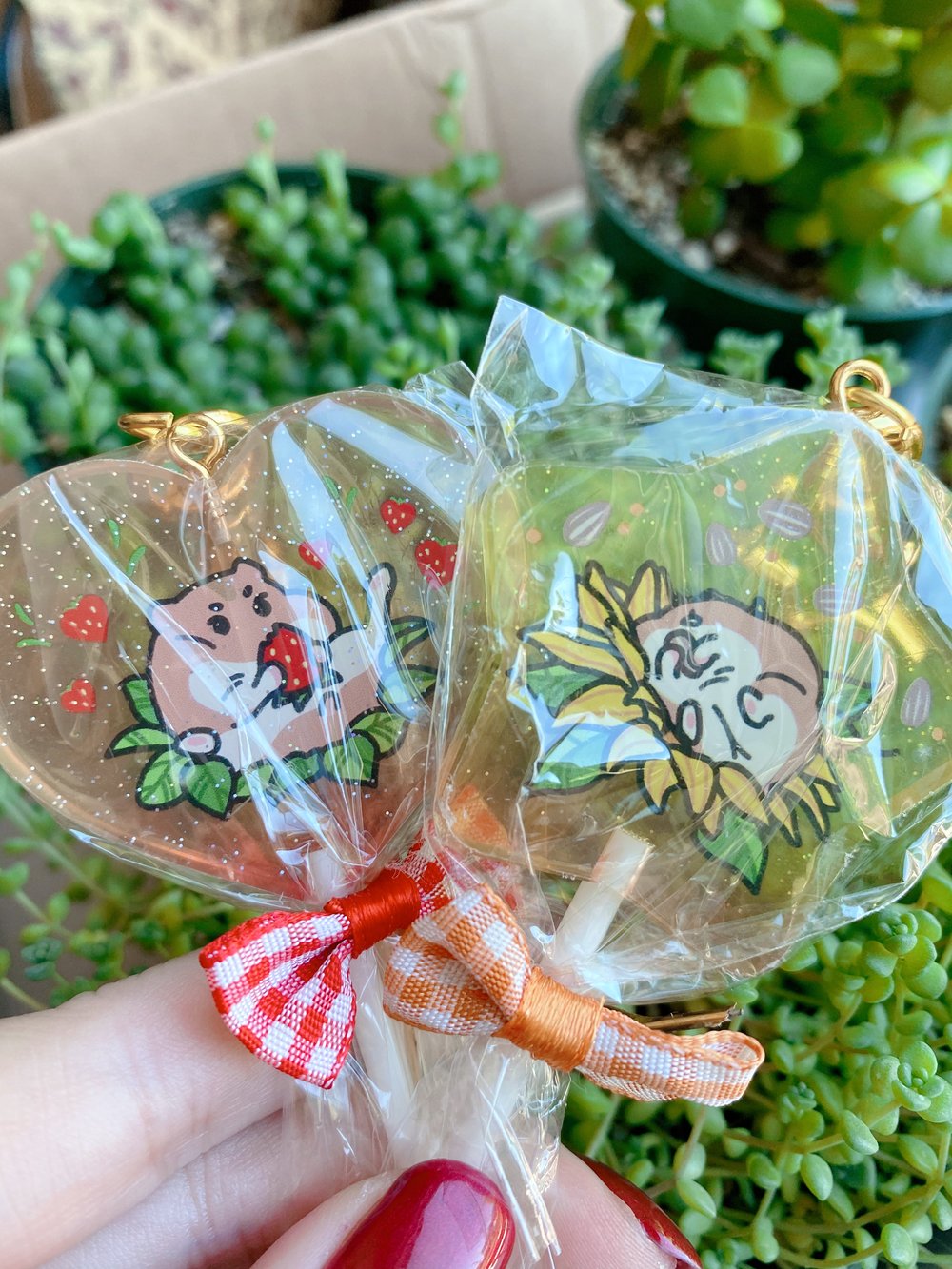 Hamjin lollipop acrylic charms are finally here! Each lollipop is approx. 3.5" with a double-sided print and glitter epoxy. They come individually wrapped with a random color/patterned bow that can be removed. Each charm has a protective film on each side that can be peeled off and discarded.
Hamjin lollipop charms come in two varieties: strawberry hearts and sunflower stars! Each charm comes with a matching gold heart or star clasp.
*Please note that these are NOT edible. Do not eat them. Under no circumstances should you place them in your mouth. These are not meant for consumption. Do not attempt to eat, chew, or swallow. I will find you.