Stamp Washi Tape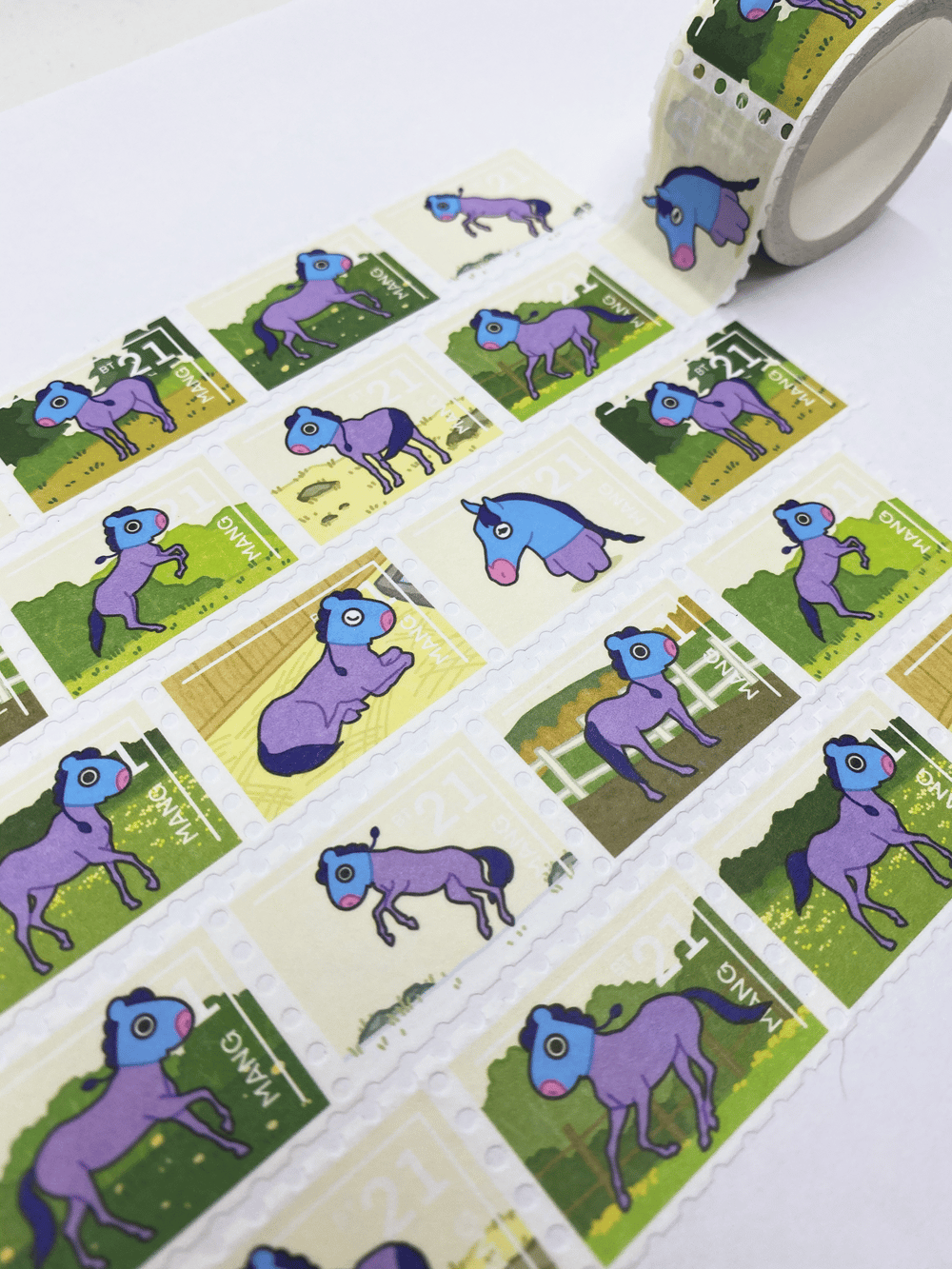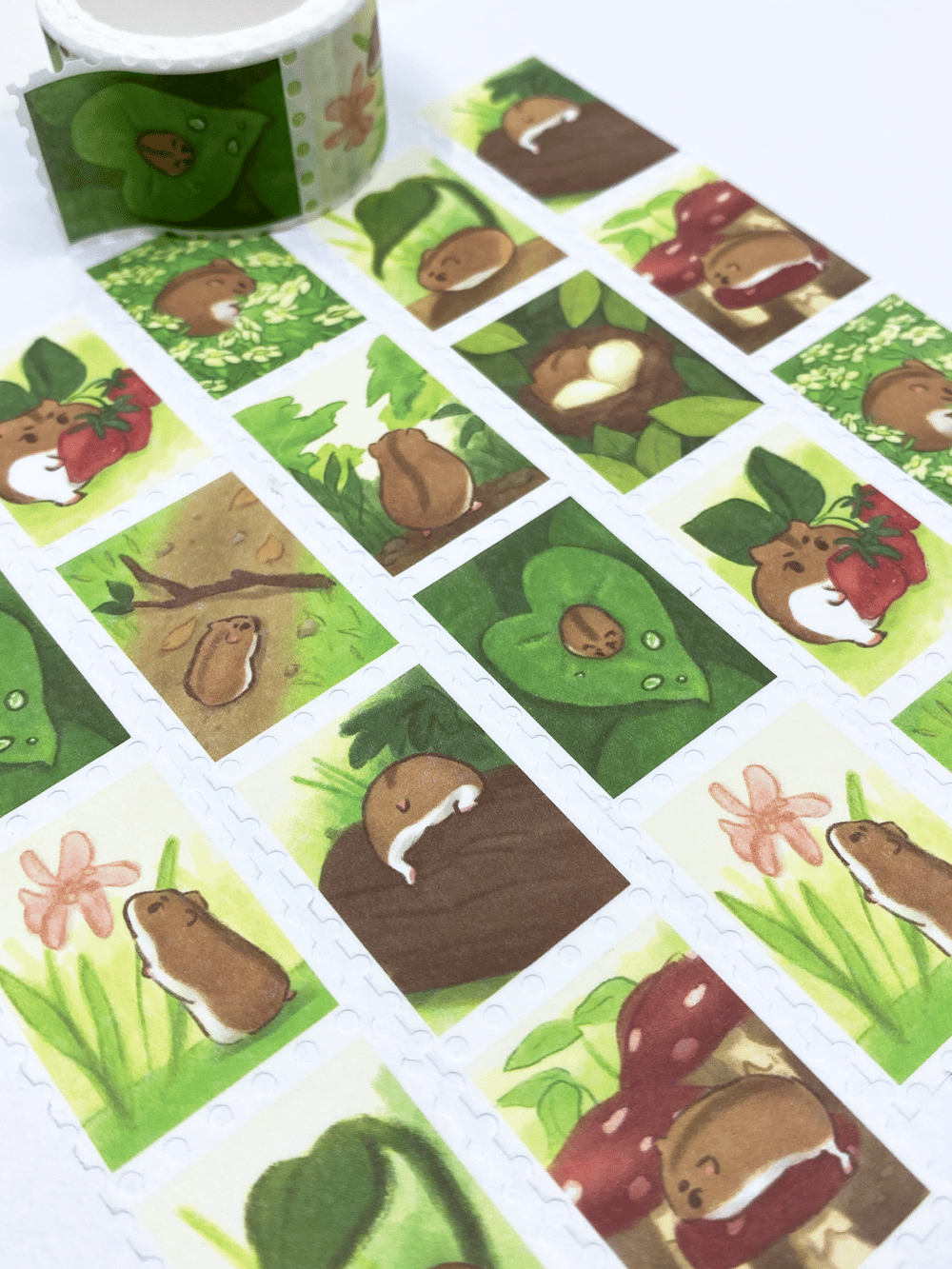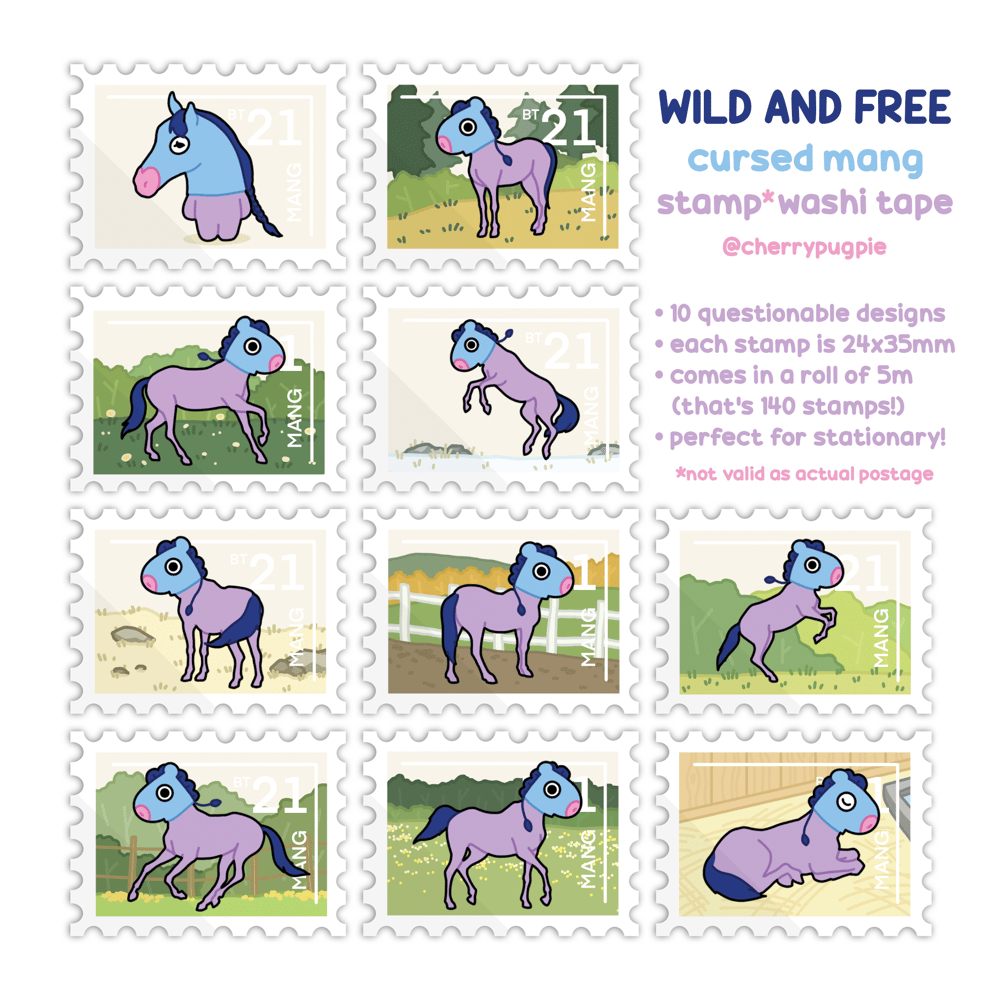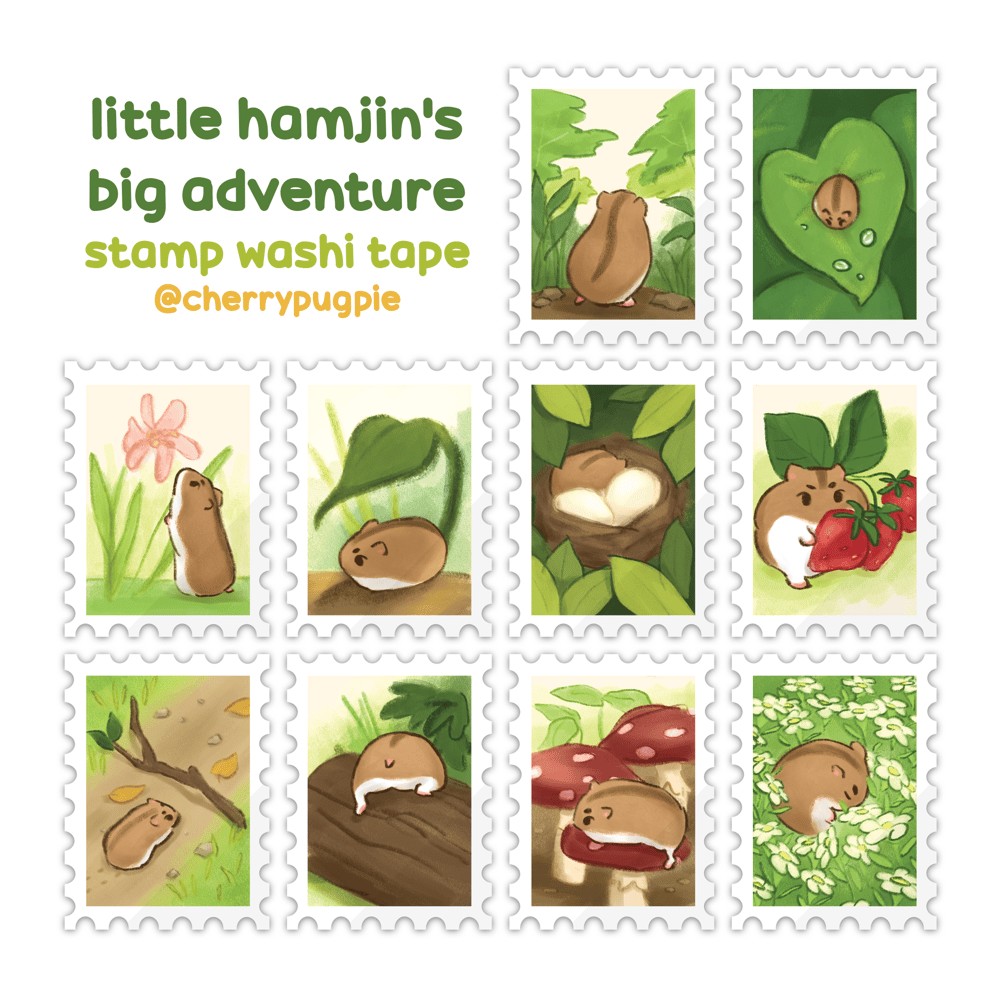 24x33mm washi tape with stamp perforations. Each 5m roll features 10 designs repeated approx. 14 times, for a total of about 140 stamps per roll.
You can use them as a continuous strip, or cut each stamp out individually!
*Not valid as actual postage.
Note: Be gentle while using, as the tape is quite sticky but thin and may rip if not handled carefully!