Hope World Fanny Pack (ver. 2)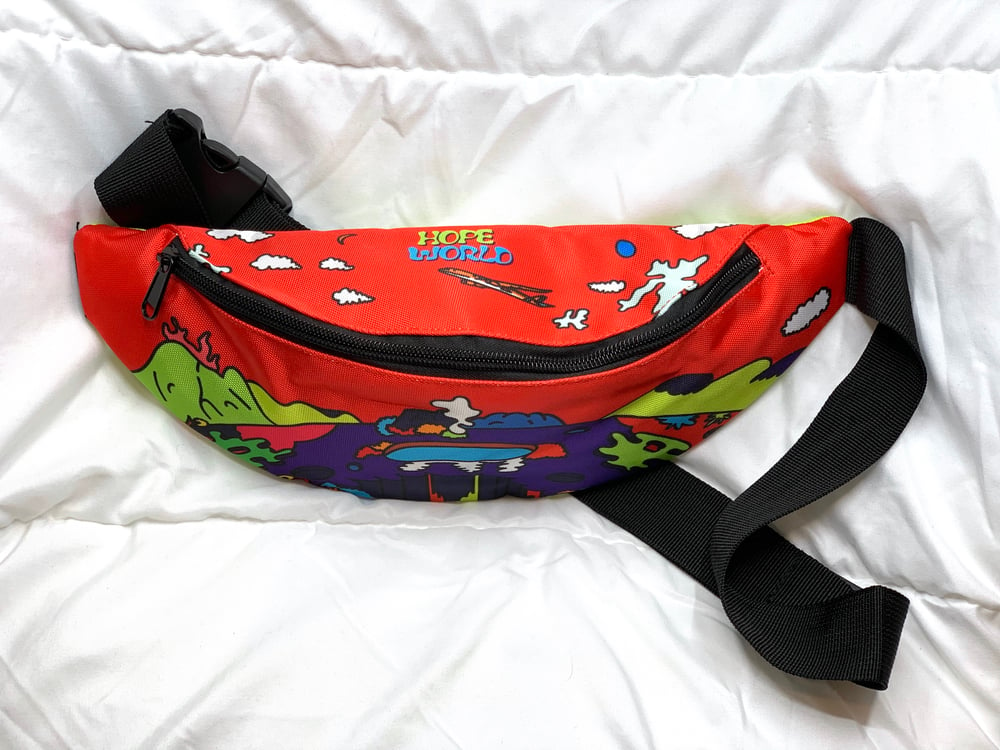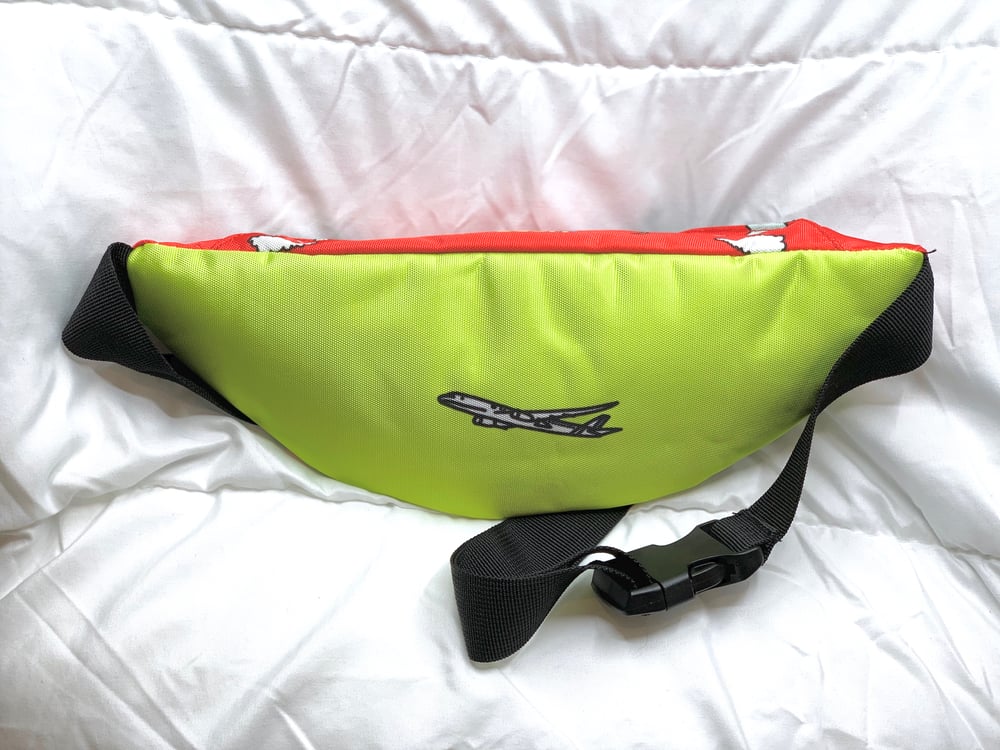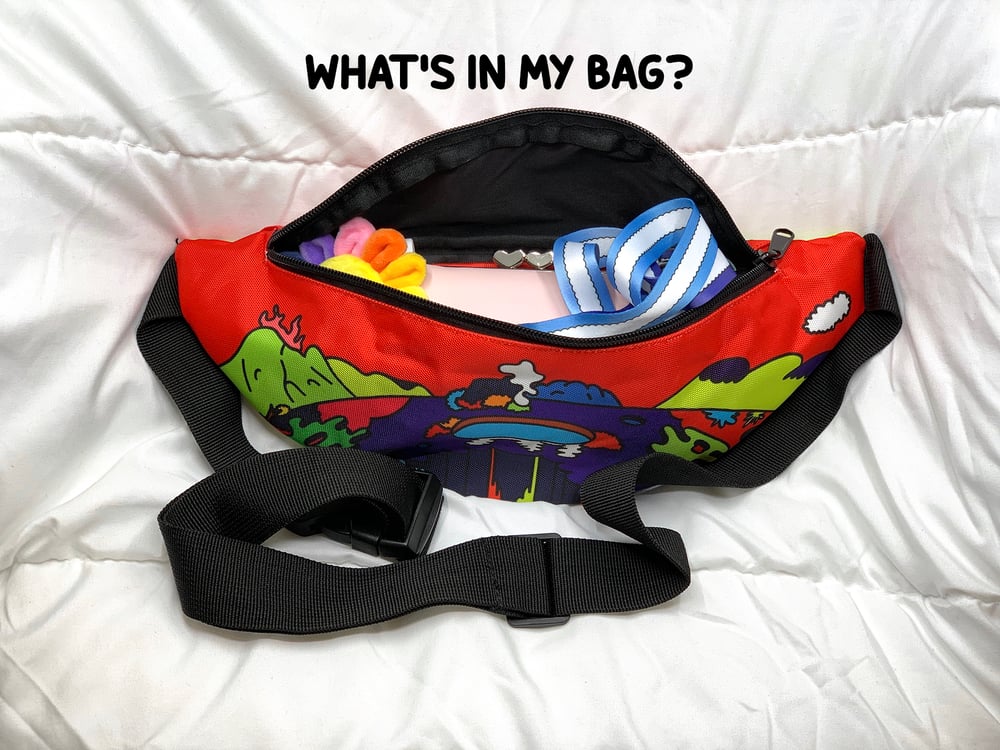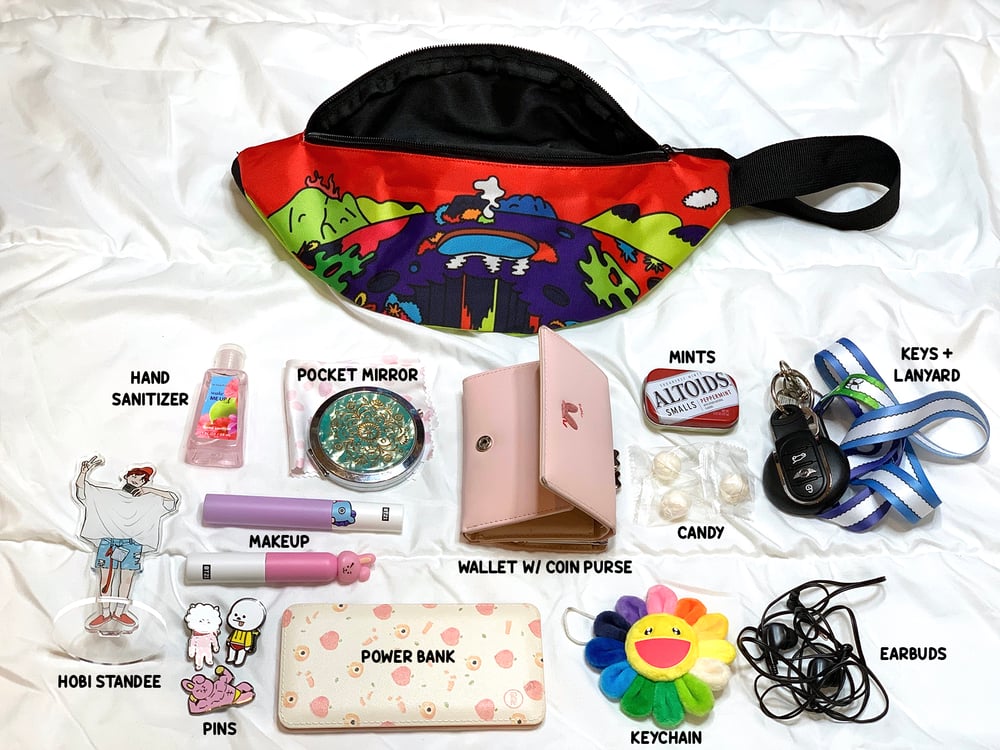 To cut down costs and make this bag more affordable than its version 1 counterpart, we've switched to a new manufacturer! As a result, the fabric is not quite as soft as the previous version, and there are no front darts for the same rounded appearance. Colors are more vibrant than version 1.
This is a 100% polyester all-over printed fanny pack. It is printed on a water-resistant material and has a zipper with one slider. There is a smaller interior pocket (no zipper). The fanny pack has a 1¼'' wide adjustable strap with plastic strap regulators (dimensions below). Works best as a cross-body bag, or around the waist. Plus-size friendly!
Dimensions: H 6.5'' (16cm), W 13'' (33cm), D 2¾'' (7cm)
Circumference:
40" - 59" (101cm - 150cm)